S.O.A.R Professional Women's Organization
The Professional Women's Organization, S.O.A.R, chartered in 2012, provides a networking and professional development opportunity for women business owners, executive management, professional women such as doctors, lawyers, etc., and elected officials. This is also a support group for women who share similar challenges and issues at the same level of business operation and intended to promote economic development.
For more information, or to join S.O.A.R. please email Susan Ramsey sramsey@trinityclassical.org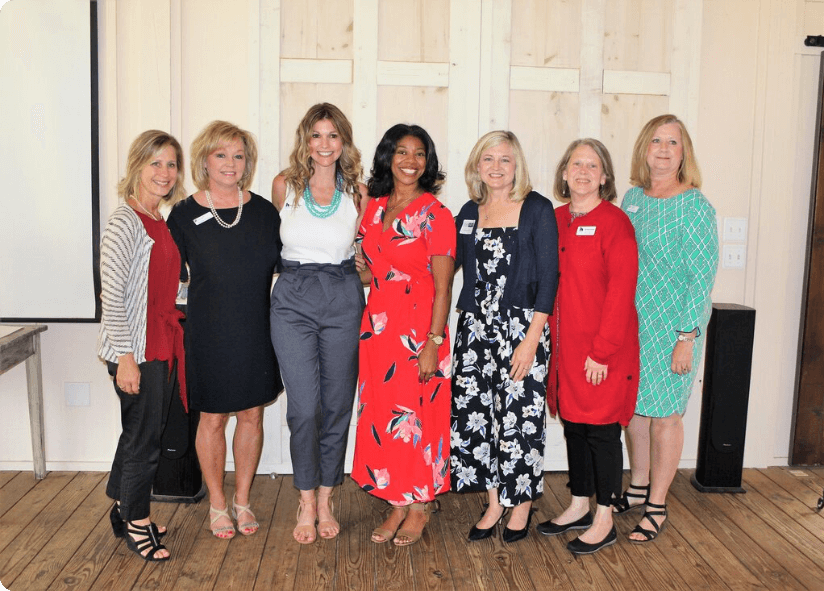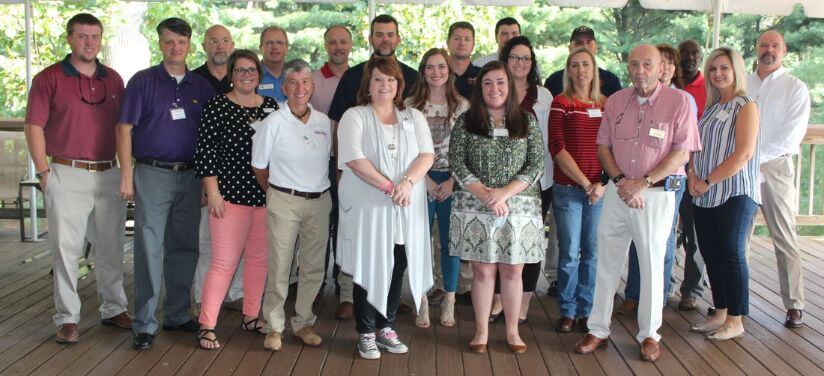 Leadership Habersham
Leadership Habersham identifies potential community leaders and provides them with opportunities to develop their leadership and problem-solving skills by going "behind the scenes" to better learn how our community works. Each year, 25 participants are accepted into the program.
Full-day sessions are planned from September through May plus a graduation. Although participants get traditional leadership training, the focus is on the past, present and future of Habersham County and the systems that make it work. Participants learn about Habersham's government; social services, civic organizations and community programs; education; healthcare; and Habersham's legal and political structure. They take field trips to the county's businesses and industries and get a behind-the-scenes look at these companies. They "see" economic development and create lifetime bonds with fellow participants.
These participants groom themselves for leadership positions in their jobs, the local community and the state. The program has alumni in leadership positions at all these levels. Most say their experiences in this program helped them advance and reach their goals.
Call the Chamber today at 706-778-4654 for more detailed information and an application.
Leadership Habersham Testimonials:
What an amazing experience Leadership Habersham was. I enjoyed every minute of it! I have lived in the Habersham for close to 20 years now and I had no idea what kind of industry and business that was right here in my backyard. In addition, I believe that I made some of the most valuable contacts for my business. When going through leadership, you not only get to meet and introduce yourself to the managers and employees of these major companies but you also get to meet owners, CEOs and officers in the companies, which allows you to create meaningful connections for your business and theirs.
Leadership Habersham was an extremely valuable experience for me!
Amanda Fulmer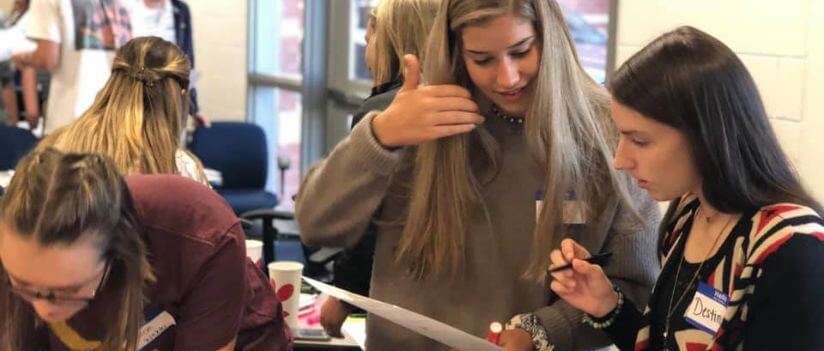 Youth Leadership Habersham
The Habersham Chamber of Commerce offers select high school juniors and seniors at Habersham area high schools an opportunity to serve as a member of Youth Leadership Habersham (formerly the Junior Chamber Board of Directors) for this academic year.
Youth Leadership Habersham members participate in an opening session on leadership skills from the University of Georgia's J.W. Fanning Institute of Leadership Development, travel to meet local entrepreneurs and business executives for tours of various community businesses throughout the year, learn more about Chamber functions and the history of Habersham County, and meet with the Chamber's adult Leadership Habersham program members for mentor opportunities.
Youth Leadership Habersham members also have an opportunity to apply for a Chamber scholarship at the conclusion of the academic year, and seniors will receive an honor cord for attending all the sessions.
Youth Leadership Habersham members are required to:
• Attend 4 meetings a year which may consist of half-day sessions or full-day sessions, all approved by the school administration. One full-day session includes a trip to the state capitol to participate in "Habersham Day at the Capitol." All sessions will conclude in time for students to return to the high school by 3 p.m.
• Submit a teacher recommendation form with application.